Always Smooth. Always Ready.
Laser hair removal is a permanent solution to unwanted hair†. We can remove hair from nearly any part of the body for less than the cost of a monthly wax. Treatments are fast and there's no recovery time (it can be done over lunch!).
How Laser Hair Removal Works
Why Milan Laser Hair Removal Is Ideal
Be Ready. Always.
Last minute appointments and the waxing-waddle will be a distant memory. You'll always be prepared with smooth skin after laser hair removal.
Permanent Results.
No more shaving or painful waxing. Ever. Smooth skin is here to stay.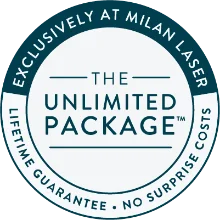 Unlimited Package.
Have a rogue hair that didn't get the memo about being hair free? You're covered with Milan! We'll take care of it, no questions asked, and no additional cost.
Gentle Hair Removal.
Because the laser targets the hair follicle, your skin doesn't suffer through the abrasive action that razors, depilators, or hot waxes can cause so you don't risk breaking the protective surface of the skin.
Say Hello To
a low-maintenance routine
no ingrown hairs
no skin irritations
saving time & money
smooth, beautiful skin!
Benefits of Laser Hair Removal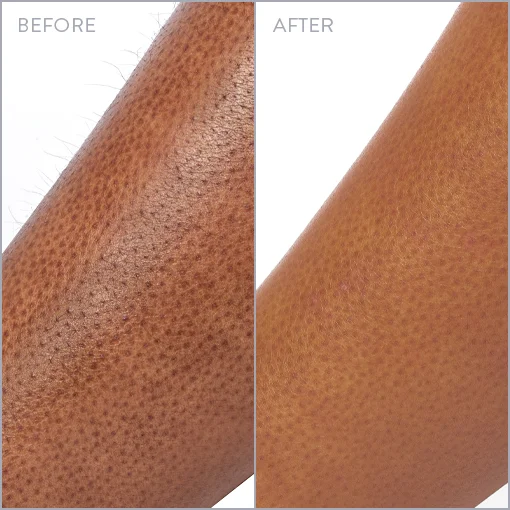 Exclusive to Milan Laser, the Unlimited Package™ is the only laser hair removal package that includes unlimited sessions of laser hair removal on an area for one affordable price. The average person needs 7 to 10 sessions, and packages are typically sold in 6 or 9. Too few, or not enough? Not with the Unlimited Package at Milan.
No surprise costs, and no running out of sessions before you're completely smooth!
Don't forget to check out our specials page or sign up for our newsletter for amazing deals!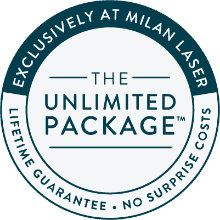 100% Guaranteed Credit Approval!
At Milan, we believe everyone deserves to get smooth, hair-free skin at a price they can afford. That's why we offer everyone affordable payment plans!
With Milan Credit*, you get:
100% Credit Approval.
Payments as low as $29/month.
The Unlimited Package, with a lifetime guarantee.
Hear What Our Customers Have To Say!